While living in Italy in the small Tuscan town of Colle di Val d'Elsa, I fell in love with the Italian cuisine, culture, and lifestyle. After spending several months working at a rustic Slowfood restaurant, learning the secrets of Tuscan cuisine, I traveled and tasted my way around Italy with stops in many regions including Emilia-Romagna, Umbria, Veneto, Piedmont, and Lazio. I'd love to share all that I've learned about authentic Italian cooking and "la dolce vita" with you by introducing. . .
Cena Con Amici
"Dinner with friends"
"popping up" at unique
secret locations around
St. Louis and Chicago
Our next pop-up dinner is coming up soon!
Join our email list to be among the first to hear when future dinners are scheduled.
Rustic authentic Italian
Pop-up Dinners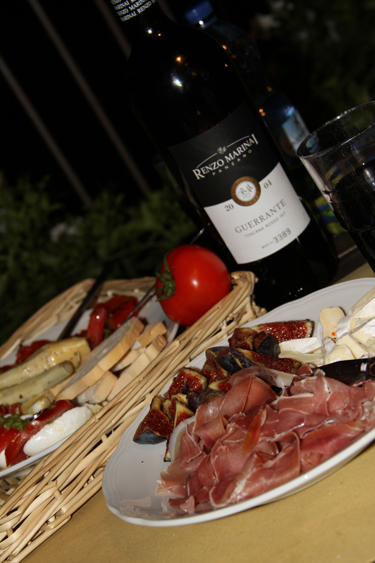 "Last night was just fabulous! Thank you so much - you and your sister - for helping make such a wonderful birthday celebration for Amie. She thought it was just so great and so did I. The food was beautiful in presentation and just yummy - meaning delicious. And you two were so easy in the home, so careful and clean and fun to be around. We hope you enjoyed the experience. You know we did. So thanks again, so much."
   - Jeffrey (Evanston, IL; in-home dinner for two)


A NEW DAWN personal chef service offers monthly, bi-monthly, or weekly meal service, dinner parties and special celebrations, all in the comfort of your own home.
Nutritional mealplans by our on-staff nutritionist